The best place for entrepreneurship
Seinäjoki is one of the fastest growing urban areas in Finland. Population is 64 000 and increasing by 400-500 new citizens every year. Seinäjoki is four-time Finnish champion for entrepreneurial image. So the city is the best place in Finland to succeed!
Seinäjoki is well known for its unique administrative and cultural centre, The Aalto Centre, designed by the architect and academic Alvar Aalto, as well as for its summer events. Provinssirock, Tangomarkkinat, and Vauhtiajot attract tens of thousands of people annually to enjoy what our city has to offer.
Growth
One of the country's highest relative growth rate by almost all measurements. For instance, the pace of residential construction is one of the most vibrant in Finland.
City of doers
People and attitude. Seinäjoki is a city of doers.
Value for money
The steady increase in the value of property and land in a growing city.
Employment
The lowest unemployment rate among the biggest cities in Finland
High education
University city level of education. 32 % of residents have an academic degree. Strong multidisciplinary university of applied sciences.
Business investment in Seinäjoki over a €1bn, 2017-2021
– We calculated in 2017 that business investments in Seinäjoki will be at least €1bn by the end of 2021. Including Atria's €155m investment news, the value now exceeds one billion, and there is still a full year for new investments, Into's Managing Director, Leena Perämäki acclaims. 
Perämäki believes that the surpassing of an ambitious target is a strong indication of companies' belief in the region and its vitality.
– Investments are a strong measurement of the direction of regional development. If businesses that are already here believe in our region, then others will start to believe, and the opportunities will tempt new companies to improve.
Along the Finnish "growth corridor"
Excellent location on the Helsinki-Tampere-Seinäjoki growth path.
Good accessibility: 2 hrs. 50 min. to Helsinki, 1 hr. 5 min. to Tampere and 45 min. to Vaasa
Almost every hour by train from Helsinki to Seinäjoki
10 km to Seinäjoki Airport, 80 km to Vaasa Airport
Do you want to here more?
Please contact and I will tell more about Seinäjoki.
Mr. Jukka Pajunen
+358 44 418 1215
jukka.pajunen(at)intoseinajoki.fi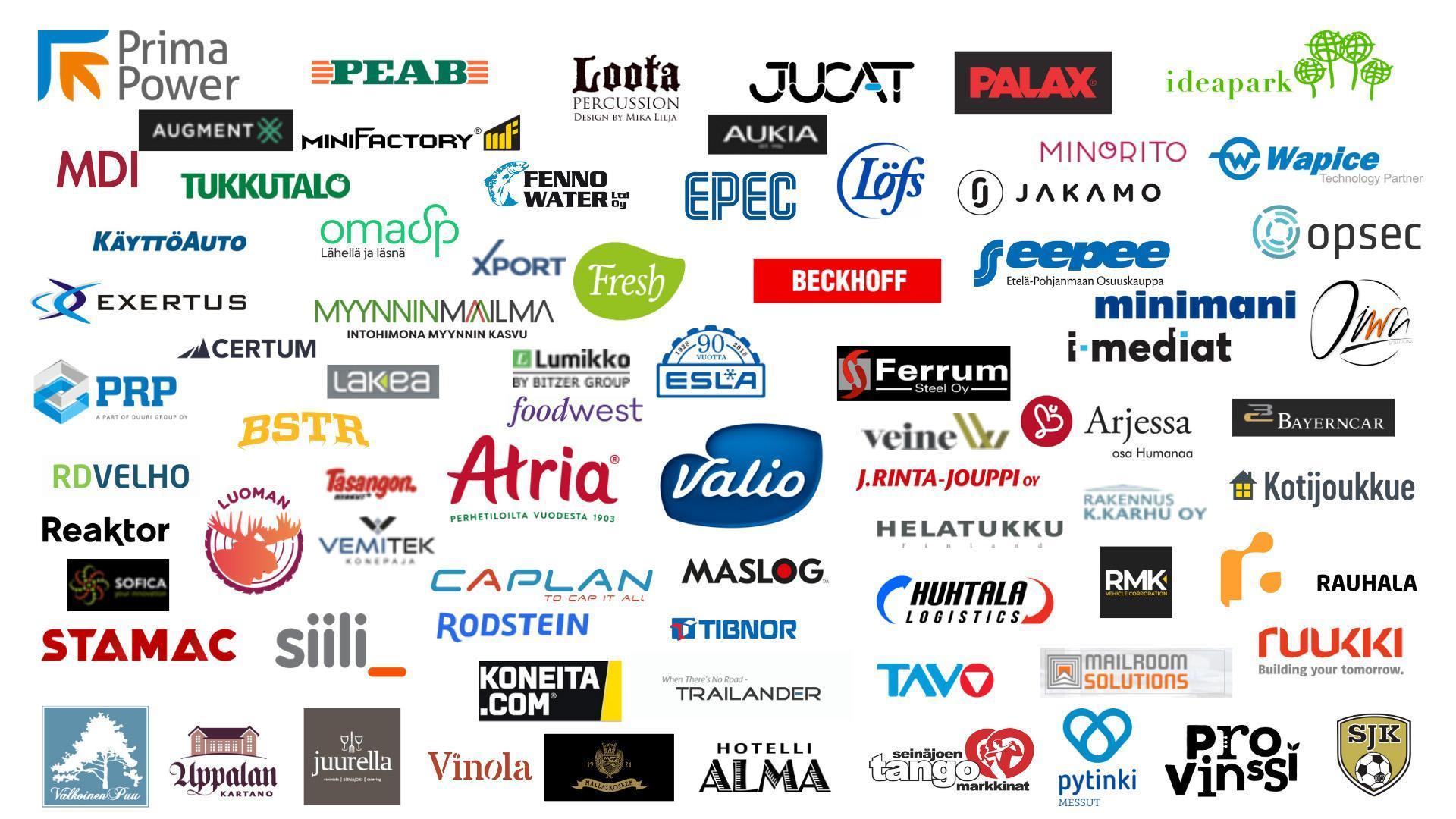 Roves is one of the biggest business areas in Finland. Get to know Roves better with Elisabet Kivimäki.
Seinäjoki is a hometown of photographer Teppo Haapoja. See how he show's the best of Seinäjoki.