Dronamics and Seinäjoki Airport sign an agreement
Dronamics, the world's leading developer of unmanned cargo transportation over medium distances, will also start operating from Seinäjoki Airport. The British-Bulgarian company is the first in Finland to sign a cooperation agreement with Seinäjoki Airport. The goal is to start unmanned drone transport in 2022. 
In addition to Seinäjoki, Dronamics' freight field network includes Liege in Belgium – Alibaba's European delivery center – Brescia in Italy – the national center of the Italian Post Office – and Osijek in Croatia and Skövde in Sweden. Thanks to the launch of Dronamics, Skövde, Osijek and Seinäjoki are all developing into major regional air freight hubs.
– Great news for Seinäjoki. This is part of a long process of development that is giving our airport new functionality. Unmanned cargo flights are the future and we are now part of that future. Dronamics, a top company in its field, is a very interesting addition to our company network in Seinäjoki, says Leena Perämäki, CEO of Into Seinäjoki.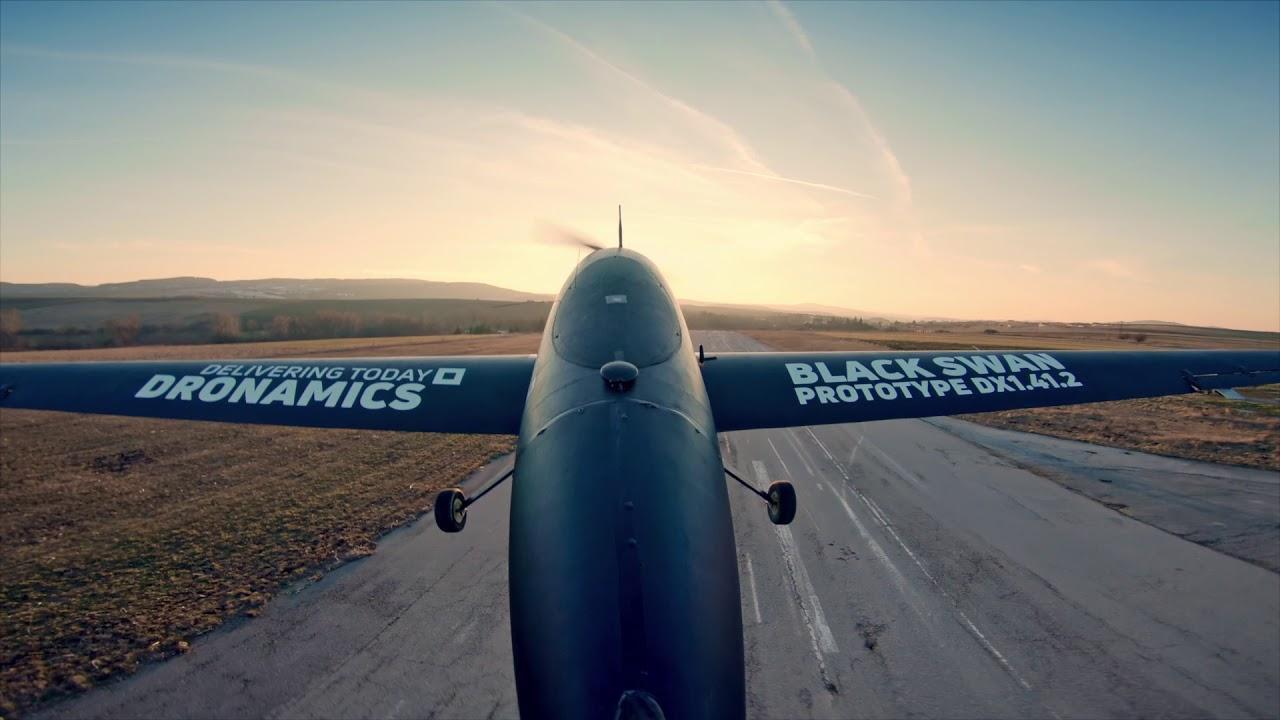 Seinäjoki was selected for Dronamics' network especially because of its central location and comprehensive corporate network. Another advantage was that Seinäjoki Airport is privately operated and therefore more agile partner.
– We believe in Seinäjoki's vision to become the logistics hub for e-commerce. Our goal is to create a new kind of agile distribution network for large e-commerce operators in Europe. The Liege cargo field already operates as a distribution channel for Alibaba, through which Chinese e-commerce cargo can be transported all over Europe and via Seinäjoki also to Finland, says Ivet Vidinova, Dronamics' Business Development Director.
During this year, Dronamics will set up a droneport at the Seinäjoki Airport with equipment and systems to start flights. At the same time, staff are trained to handle transportation. At least five jobs are expected to be created.
New business opportunities are created for the members of the Dronamics network thanks to growing freight and ground handling. Cargo flights will liven up the business of the entire Seinäjoki economic area by opening a new kind of gate for fast same-day deliveries to the European market.
– This has been a really inspiring case since the beginning. Dronamics brings a long-awaited innovative and future-oriented activity to Seinäjoki Airport. We are Dronamics' first partner in Finland, which is a significant thing for us. We need to cooperate with the companies in the region to make the Seinäjoki drone cargo network a success story, Juhani Pakari, Chairman of the Board of Seinäjoki Airport Ltd, thanks. 
– Dronamics operation in Seinäjoki supports the city's vision of becoming an e-commerce logistics center. The popularity of e-commerce provides new opportunities for growth in the intensifying competitive situation in the retail sector. During the spring, Into will be in contact with e-commerce operators in the area. We also welcome companies interested in the operation of the freight drone network to get in touch with us, Elisabet Kivimäki, Key Account Manager from Into Seinäjoki, says.
According to Dronamics, fast, reliable and cost-effective freight transport will be a "civil right" in the future. "Our ultimate goal is to provide same-day transportation to every citizen in the world," says Co-Founder and CEO Svilen Rangelov.
Dronamics' European drone freight network is the first of its kind in the world. It will eventually include an estimated 35 fields in 11 European countries. The company's mission is an affordable one-day delivery service. The transports utilize the patented fixed-wing Black Swan transport drone, which is capable of carrying 350 kilos of cargo at a time and operating within a radius of 2,500 kilometers.
More information:
Elisabet Kivimäki, Into Seinäjoki, mob. 040 760 3907
Juhani Pakari, Seinäjoen Lentoasema Oy, mob. 045 679 7979